Importance Of Cloud Computing In Your Business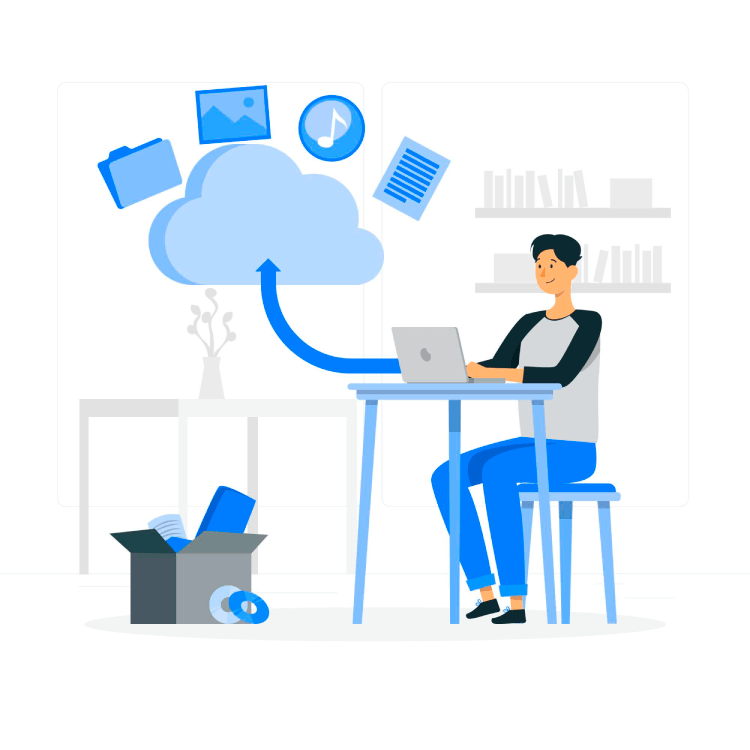 When everything works correctly in your business, you don't want to think about what would go wrong. So people usually avoid thinking about the possible failures while enjoying the 'good' times in their business.
If you neglect the potential issues and don't want to repair them, you may get into extraordinary situations. Your business can be ruined by some bad cases, which can even lead to disruption. For example, if one of the systems is not accessed by your company, there may also be considerable delays in other processes.
If you are a good leader, you must continually assess the risks, considering every possible occurrence. There are many kinds of business risks, out of which some are being listed below:
Failure of computer
Loss of data
Power failure
Cyberattack
Natural disaster or any major weather events
Unavailability of internet
Leaving of employees
Thanks to cloud computing for limiting the impact of these issues by preventing them in the following ways:
Easy Device Shifting
While working in the cloud, you can access all of your files and collaborative tools by quickly switching to a different device. Nothing can stop you from working, whether it could be a fire, theft, cyber-attack or a breakdown of your computer. You have to log in to your account from another device and begin from the point where you stopped.
Layer mentions that 60% of the businesses cease their trading after suffering from data breaches or cyber-attacks. There will be immense loss of time and costs, also arising stressful situations.
You have to pay a ransom amount to the cyber-attackers to get back your access to your files as they use different encryption techniques to block your file access. But thanks to cloud computing, as it saves you from these problems, you can start to use the computer after wiping it.
Access Your Data From Anywhere, Anytime
Your staff can work from anywhere, even if natural or man-made calamities damage your office. Despite any fire or water damage, you and your staff members can get access to your data that is protected by cloud computing from any temporary office or even from your residence. This means you can have access to your data 24/7 from anywhere.
You can even focus on your tasks by keeping your staff in action by letting them work from any device like smartphone, tablet or laptop anytime and anywhere.
Regular Backups
Cloud storage systems help to backup the data even to remote locations so that you can never lose your data even if your hardware fails. Data backups are essential for your business resilience. For many decades, the backups have ensured business stability. Without any prior backup, you can lose everything along with a corrupted disc or with a hardware failure.
Human errors are now eliminated as the backups are carried out automatically. So, don't rely on your IT staff for manual backups.
How Can an Expert Team from AIT Help You in Cloud Computing Migration?
At AIT, they hired an expert team with experience in AWS, Azure, and Google Cloud, and that's why you can rely on them to have a smooth transfer to cloud computing. In addition, the AIT team can help you as per your needs to choose the cloud platform that is most aligned with your company requirements. With our support and services, you can automate infrastructure, save money, and scale as required in this digital world. So grow your business and transfer it to the cloud with AIT experts now!