The Juilliard School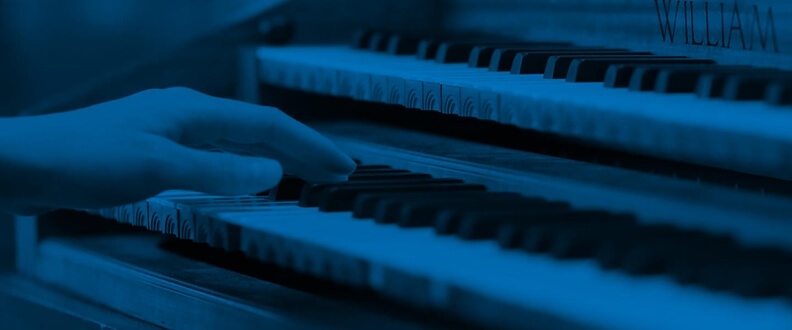 The Juilliard School was founded in 1905. The mission of The Juilliard School is to provide the highest caliber of artistic education for gifted musicians, dancers, and actors from around the world, so that they may achieve their fullest potential as artists, leaders, and global citizens.
Juilliard identifies and attracts the most talented young performing artists from around the world. It provides an educational environment that fosters the artistic, intellectual, and personal growth of its students and prepares them to embark on successful careers and productive lives as artists and citizens, as well as to become leaders in their professions. It continues to elevate its educational and artistic standards, remaining responsive to changing conditions in the worldwide performing arts community.
Juilliard takes an active role in shaping the future of the performing arts by providing exemplary arts education programs to the community and encouraging its students to serve as advocates for the arts in society.
Project:
Events Portal and Drama Application v 2.0 (EPDA)
Business Challenge:
In the summer of 2003, Juilliard introduced an event scheduling system called Resource Scheduler (RS). It is an integrated, off-the-shelf event scheduling tool Juilliard has used to manage events since then. It allows to capture event data via a web interface and distribute it to the Event Calendar on the Juilliard website, the Master Calendar on the Juilliard Intranet as well as an assortment of paper reports.
While the RS tool has continued to serve moderately well, a number of its shortcomings have become increasingly evident. With the ongoing redevelopment project and new event data usage requirements emerging especially to serve a variety of digital signage needs, Juilliard and AIT spent time re-assessing RS with a view towards addressing its shortcomings.
Issues with the existing system : Through consultation with Resource Scheduler users, we identified the following issues with the system :
Non-universal — A number of departments do not use the RS tool, limiting its overall usefulness as a central repository of all Juilliard event data.
Difficulty reconciling the competing data needs of the different user groups.
Difficulty pulling data from the Resource Scheduler system due to highly complex database schema.
Clunky user interface.
Poorly-implemented web calendars inside of RS. Users very strongly prefer an easy printable calendar interface.
Lack of support for the integration of rich media resources (audio, video& images) within the system. This will be a bigger problem going forward.
Poor (non-existent) integration with Exchange/Outlook.
Difficulty extending or modifying RS due to its encrypted code. All modifications must be referred back to its maker (backend issue).
Not ready for PDA and smart phones.
Solution:
Is an implementation and enhancement of the open source Bedework application, EPDA is used to manage one-time/ recurring events that take place within and outside of the Juilliard school. A complete description of the event along with its ticketing and venue details is available, the Google MapIt API is used for location tracking, most of the existing user and administrator views have been enhanced to cater to the exclusive requirements from Juilliard, including a full fledged ticket purchase engine, that houses an intelligent ecommerce module called JuilCharge. JuilCharge is developed as part of the EPDA scope uses PayPal as a payment gateway. Intellisense technology is used to load instant search results and ticket allotment is done as per end user location taxes are calculated accordingly.
The other half of EPDA is the Drama Application. It is an application that helps Juilliard Drama division to upload course related documents to be shared with faculty/ students and stage managers and full blown DMS caters to the strict versioning protocols at Juilliard. The Drama Application helps administrators to send timely notifications, facilitates emailing between students, faculty, staff, stage managers and administrators. The EPDA now also comes for PDA and smart phones adding to the ease of technology savvy end users. The light weight well acquainted mobile version of the EPDA system has seen an increase in usage more than the web version in recent times.
Benefits Of Solution:
Easy-to-use end user web interface.
Multiple customizable calendars based on a hierarchical model (sub calendars within master calendars).
Support for rich content (images, audio & video).
Easy data syndication (supplying data directly to external tools such as web sites, digital signage, reports, etc.) RSS, XML, iCalendar import/export, etc.
Granular roles and permissions engine (LDAP-based permissions).
Standards-based (CalDav, iCal).
Support for resource scheduling (allows for self-serve requests for locations).
Easy integration with MS Outlook
PDA and smart phone ready.