How You Can Benefit From An Outsourced IT Provider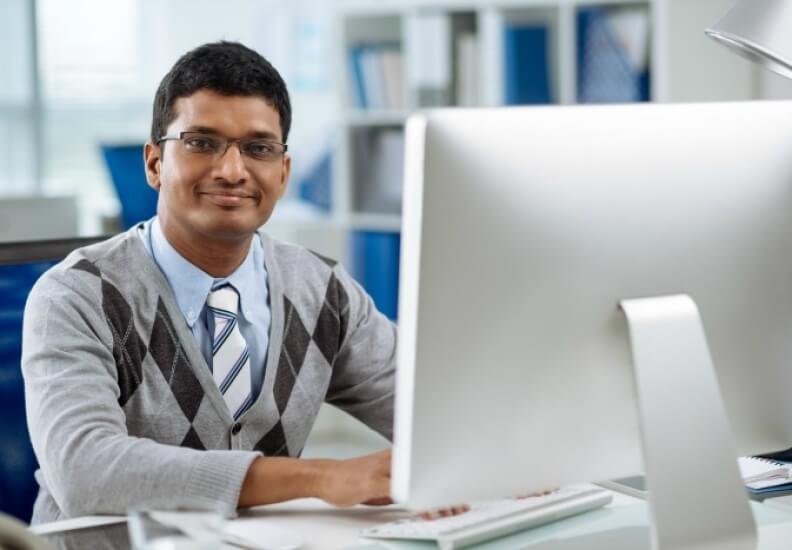 By: admin
Date: Aug 08, 2019
Category: Blogs
You want nothing less than the best for your business. That is why you have always fought to handle all of your IT projects in-house. However, the complexity, the cost, and the time taken away from your core competency has you at your wit's end. It is time for a new solution. Consider working with an outsourced IT provider.
Though you may have some initial skepticism, there are definitely advantages to trusting an outsourcer with your IT projects and internal services. Our clients tend to feel these additional benefits have been a major return on investment.
1) YOU CAN CONTROL OPERATING COSTS
The biggest benefit is the most tangible one: lowered expenses. Certain mission-critical employees are definitely worth hiring full-time. However, the components of your business that do not directly contribute to your primary product or service can be outsourced. Otherwise, the price of a full-time employee (salary, tax contributions, healthcare coverage, etc.) can stack up quickly.
Moreover, by outsourcing certain technical projects, you save yourself from having to invest in additional infrastructure and technical tools. The cost of hardware, software, and any services that your outsourced IT provider uses hits your bottom line whenever you hire a full-timer.
2) YOU CAN FOCUS ON CRITICAL PROJECTS
Handing over the reins to a project or entrusting your internal IT to an outsourced IT provider allows you to focus on your core competencies. Why waste your time on tasks that are not your forte?
The tasks that can be outsourced are endless. We have clients across industries that turn to our business for any array of solutions. Financial service companies entrust us with outsourced application development so they can quickly and efficiently have access to internal applications without having to expend their own time and effort to complete those tools. Healthcare providers, education institutions, government agencies, and even retailers can benefit from the same value.
Even companies within the information technology field can benefit from an outsourced IT provider. For example, a creator of CMS and communications products has used our testing services to reduce software errors by almost 100%. Their strength was in building application layouts and structures that integrate. Going with an outsourced IT team allowed them to focus on features and new builds while we handled manual and automated testing in a rapid timetable.
3) YOU CAN STREAMLINE YOUR INTERNAL PROCESSES
Keeping up with the latest industry developments can be a struggle. And unless you see a new technique in practice, you might be putting a lot of faith in an untested source. Collaborating with an outsourced IT provider can give you a sneak peek at different business practices. That is, if you pay close attention to their techniques.
Take our employees, for example. They come from diverse backgrounds and work with an assortment of businesses over the course of a year, cross-pollenating new techniques and best practices with what they already know. Any business that partners with an outsourced IT provider has the chance to glean new ideas from that partner and see how everything looks in practical use. It is like demoing new processes and practices without the upfront commitment.
So whether you are looking for anything from business process outsourcing services to quickly building an internal application, there is much you can learn about the latest IT processes.
4) YOU CAN LEVERAGE NICHE KNOWLEDGE
The IT world is so expansive. Even if your team has an aptitude in one specific discipline, you may be completely unfamiliar with technologies at the opposite end of the spectrum. If you do not want to search for rare tech talent or spend the time training your team, outsourced IT services can grant you access to niche knowledge without the time it takes for your team to get up to speed.
Often, their niche knowledge can get you around project expenses you might not need. Say you have a critical application that you want your employees to be able to access anywhere but think a full mobile application would be too. Having a technical partner well-versed in outsourced mobility services can lead you to a single page architecture application (even if you are new to the concept as some of our clients have been).
CHOOSING YOUR OUTSOURCED IT PROVIDER
There is clearly value to working with an outsourced technical team. Yet the tricky part is finding one that can fit your unique situation and still can use their technical expertise to leverage towards your business success. We can be of help with that.
At AIT, our staff of highly trained technical professionals can provide you with a blend of on-site, off-site, and offshore solutions. We learn all we can about your objectives so that our team can efficiently and effectively deliver projects and services that are customized to your needs. Contact us today to find out what we can do for you.