How Robotic Process Automation Technology Is Revolutionizing the FMCG Industries?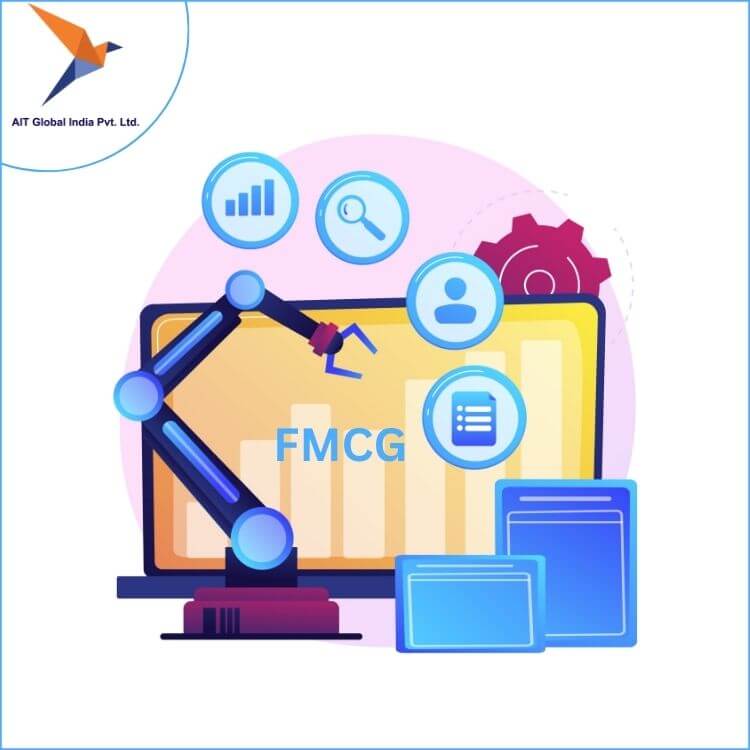 By: admin
Date: Mar 14, 2023
Rundown
The current growth of FMCG is said to flourish at a rate of $310 bn soon. This ultimately means, diverse range and more competition in the industry, with organizations seeking better efficiency and cost-effective solutions. In this case, RPA technologies work as a great help in providing timely solutions to the FMCG industry.
RPA or Robotic Process Automation is a software-based technology that helps with easing out human workloads and builds, deploys, and manages software robots that perform human actions through interaction with digital systems and software. In short, it helps with tasks that are usually done by humans like identifying and extracting data, navigating systems, understanding the happenings on the screen, completing the right keystrokes, and other related tasks at better accuracy and speed. Also, this is all done without errors and zero need to take a break.
FMCG Industry & The Approach Towards RPA Automation
Industries have evolved and started using RPA, however, if we take the growth rate then even the FMCG industry has seen rapid growth over the past 10 years. With higher frequency of customer needs and requirements, and to fulfil and satisfy the customers, demand and supply, the industry must be faster to stay in business. In this case, many FMCG industries have already started RPA to meet the demands.

Final Note:
AT AIT Global, we help businesses gain higher and better value through our RPA services where we take care of both future-proof and advanced technological aspects. We have a professional team of RPA developers that checks through your work and develops an accurate plan for your business. With the expertise of our experienced experts in this industry, we define the strategy, and provide constant improvement and innovation, automation, integration, and support. To provide a better RPA based foundation to your organisation, we have partnered with the best RPA Service Providers. Send us a mail or contact us, if you want to gain the benefits of RPA services today!