HELPING OUR CUSTOMER SET XBRL MAPPING PROCESS FROM THE SCRATCH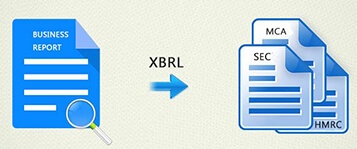 Need:
One of our customer has been helping Mutual Fund companies to take control of their data with Data Mapping Tool. One of their end client needed XBRL (eXtensible Business Reporting Language) solution for Mutual Fund documents. As per Federal ruling, it was mandatory for all companies to file their documents in HTML format followed by XBRL filing within 15 working days.
XBRL was new to everyone and it was difficult to find resources who can do tagging and mapping of the mutual fund documents. Also, resources that were available were not fitting under the budget for the customer.
Solution:
AIT being the strategic partner, took over this challenge and followed a step wise approach to manage the work:
Assigned a dedicated resource who has expertise in XML coding and excellent domain background of 20 years to the client who helped the client in doing research in Mutual Fund tagging and mapping.
Setup a thought through process for XBRL tagging and mapping,
Introduced 3 tier quality process where documents were being read to eliminate content errors. Prepared Test Acceptance Submission successfully as per Federal ruling. Also defined the roles and responsibilities, dos and don'ts list with filing checklist to strengthen the process.
Later, AIT bundled the packaged solution to the client which was cost effective. Later, a strong team was formed under Team Leads supervision who took care of all the XML coding related challenges and solved Federal compliance related questions.
Benefits:
Client was extremely happy with the costing model that was proposed and more on the quality assurance side as well. Despite of immense learnings that went into this exercise, we were happy to set up to our commitments and promised timelines. Customer received many appreciations from their end clients and saved cost on hiring expensive resources.