Development and AMC of E-commercial Website for FMCG Products.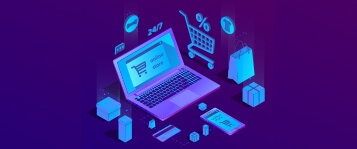 Need:
The Client had a static website and was in a dilemma on how to best showcase the herbal beauty, wellness and handcrafted products for visitors to access the site smoothly. We being the experts in website design & development, they approached us to revamp the website from scratch with advanced features like multi-language, multi-currency, user-friendly look and feel with payment gateway and delivery tracking system. Their goal was to combine a smooth exploration experience with enhanced brand storytelling to highlight their vision, mission and accreditations, dedication to quality, and the emphasis on herbal products to showcase the culture of India. Visitors need to be able to easily search products, explore products, and see local results to help them find products online and in stores. They were launching a new branding approach, which would include multiple brands under one logo, so it was important for website redesign to fit in all of them.
Solution:
We proposed a right framework that was suited based on the requirements and client's vision. Internally brain stormed and identified well suited design for the website to clearly send the right message to the end user. Took complete ownership of content writing and products photoshoot to ensure that objectives were met with the right expectations.  A website with a fully responsive solution, Improve overall site architecture and navigation to enable easier browsing and a more frictionless experience, Created a user-friendly Resources section with filtering, sorting, categorizing and searching to ensure maximum value to the end user. Integrated the multi-language and multi-currency functionality to support the application across the countries. Payment gateway integration with multiple modes of payments with secured transactions. Delivery tracking system was proposed in order for the end user to track the shipped product.
Benefits:
A beautifully designed and creatively developed website.
Due to its accessibility, buyers can save lot of time and resources by searching their goods easily and buying online.
Fascinate New Customers with Search Engine Visibility.
Selling Products globally.