Engagement model for EDGAR Filings that would cover end to end services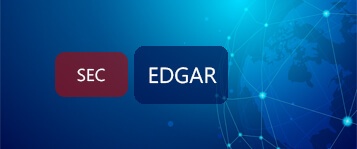 Need:
One of our clients from the Content Management Industry catering to Financial Services organizations was engaged with HTML Conversions and SEC (Securities Exchange Commission) / EDGAR (Electronic Data Gathering, Analysis, and Retrieval system) filings with other vendors. Despite of investing high cost on per filing basis, they were facing quality, timeliness and compliance issues. Post that, it was decided by client that the work done by vendors will be Proof-Read / Reviewed / Quality Assured by our team i.e. AIT team. Client appointed dedicated resources to read/re-check work received from their vendors. Slowly they could experience and visualize the improvements in quality because of dedicated Quality Assurance Team working and re-checking the content received from vendors. Client was contented with the quality they were receiving after assigning quality specialist, but the cost increased accordingly because of obvious addition to the strength of the team.
Solution:
We proposed a cost effective model to the client which would cover end to end services that would take care of Digital Content as well as quality assurance within the ideal budgets along with on or before timelines suggested by them. Client agreed to handover 50% of their documents within 1 month of timelines to AIT.
In order to mitigate the Quality risk, we created a full proof process that would involve additional rounds of Quality check using a Quality Checklists that covers all aspects of proofing the document and ensures 100% Accuracy.
AIT started the pilot project and recruited associates for Digital Content team within 15 days. We completed the Induction and Training for the pilot team and they were ready in a month time to take up 50% of Digital Content Work.
From a cost perspective, we cross trained our associates on the required skillsets to remove dependencies and additional cost. This also brought in new learnings within the team and created a competitive healthy environment.
Benefits:
After assigning the newly dedicated Digital Content Team, client got the agreed work completed on time as well as with 100% Quality Coverage. Client was extremely happy with the costing model that was proposed and more on the quality assurance side as well. Despite of immense learnings that went into this exercise, we were happy to set up to our commitments and promised timelines.