Content Management & Automation Solutions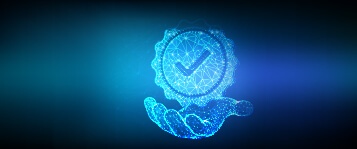 The client required an enterprise level automation testing solution for a web-based Content Management & publishing application. To provide rapid and continuous support to the upgrading application. 
Need:
Create a comprehensive, maintainable and enterprise level Automation Solution for web-based Content Management System.
Improve product quality by automating all backlog/ regression test cases. Integrate with Jenkins for supporting CI.
Script Execution should have support for browsers like IE, Firefox, Chrome & also different Operating Systems.
Test automation should have covered all major and critical functionalities like creation of Fund, Business Document, Components, status transformation and proofing etc.
Provide a precise and informative emailable test reports and log files.
Solution:
Based on the client requirements we gathered test scenarios, shortlisted the suitable automation scenarios and created test scripts.
Proposed open source Tools like; Test Link for test management, Selenium (Webdriver) for UI test automation and JAVA.
Jenkins for Continuous integration, Git for code management and version controlling system.
SONAR/PMD for Code violations, Redmine for Task tracking.
Use of Frameworks like TestNG, Maven & Data-Driven including design technique as Page Object Model (POM).
Proposed technologies for precise and informative test reports like HTML, XSLT, 3D pi-chart reports and for logs log4J.
Benefits:
End to end testing was carried out repeatedly, delivering faster results with lesser effort and time including bugs identification at a very early stage.
Achieved 100% test automation coverage for cross-browser compatibility.
Contributions to a higher quality of work, thereby decreasing the necessity for fixing glitches after release and reduce project costs.
Successfully managed parallel execution on same or multiple machines to complete the executions simultaneously in crunch time.
Test suite covering mostly all regression scenarios and additional cases can be easily added to the same suite.
Automation greatly helped to reduce the time-to-market of the application by allowing constant execution of test scripts.