Content management and Manual rendering testing solutions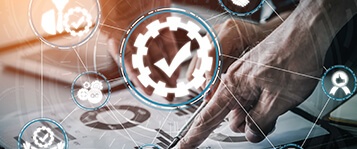 Our esteemed client's need: 
Client have an organization that manages content and publications that delivers documents. Documents related to performance and information of various funds which can have output in multiple types for consumers and legal purpose. 

Maintain PDF as per the guidance with style attributes such as row, tables, inline, colors etc.

Additionally, verifying HTML and WORD output types

Moreover, client was also in need of various testing types such as 

Server upgrade testing

ADA testing

XBRL output type testing (Legal purposes)

Migration testing

Blackline & R-Tag

Upload rendering testing

Chart testing

Reports for the testing at regular intervals.
What was the solution?
Started brainstorming on requirements to create test cases and test scenarios accordingly. With the use of licensed tool such as Adobe acrobat pro for testing purpose. Output from the tool to verify the fonts, font size, color, and ADA testing. Additionally, proposed automation solution for migration testing and creation of documents. 

To manage everything, we use JIRA for test management and for reporting and managing bugs we used confluence. Confluence was used to maintain generic test cases, scenarios and new enhancements. Historical reports were used for analysis.
How was client profited?
End to End rigorous testing was carried out to deliver up to the mark quality product. 

client was able to get absolute business document proofs as per requirement in the form of webproof, print proof, Edgar, Rtag blackline, word, CPO and XBRL. 

Workload was reduced more than 80% because of flawless working of automation solution for creation of documents and migration

100% immaculate and definite documents get after server up-gradation or migration from one tech to another technology.

Improved product and code quality by measurement and detail testing.