Automation testing exercise for a content management platform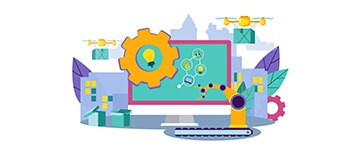 Need:
One of our customers has been helping to publish complex documents by processing information in granular, reusable components which is based on advanced Content Management Platform.  

Customers need the documents in a format ready state so that they can further be processed based on the required content
Solution:
AIT being the strategic partner, took over this challenge and followed a step wise approach to manage the work:
Assigned the dedicated resources who has expertise in development and testing the document according to the customer needs. 
Continuous testing of data and publishing of document was done using Selenium Web driver framework and scripting language as Java using TestNG framework. Open source automation framework was used to automate tasks related to monitoring, testing, and delivering the documents. Further, it also increased the speed of test execution 

Identified test cases that are fit for automation and got approval from stakeholders

Configured the automation scripts for input data and performed a pilot run

Scheduled the automation scripts using batch or task scheduler to perform the automation test run in a pre-decided frequency.
Benefits:
We as AIT, made the document publishing more efficient and accurate, helping customer reduce the efforts and time spent on managing and verifying the content by up to 50%. Publishing the report of execution was made easy.
Client was extremely happy with the costing model that was proposed and more on the quality assurance side as well. Despite of immense learnings that went into this exercise, we were happy to set up to our commitments and promised timelines. Customer received many appreciations from their end clients.