7 Tips to Create The Best Hybrid Working Environment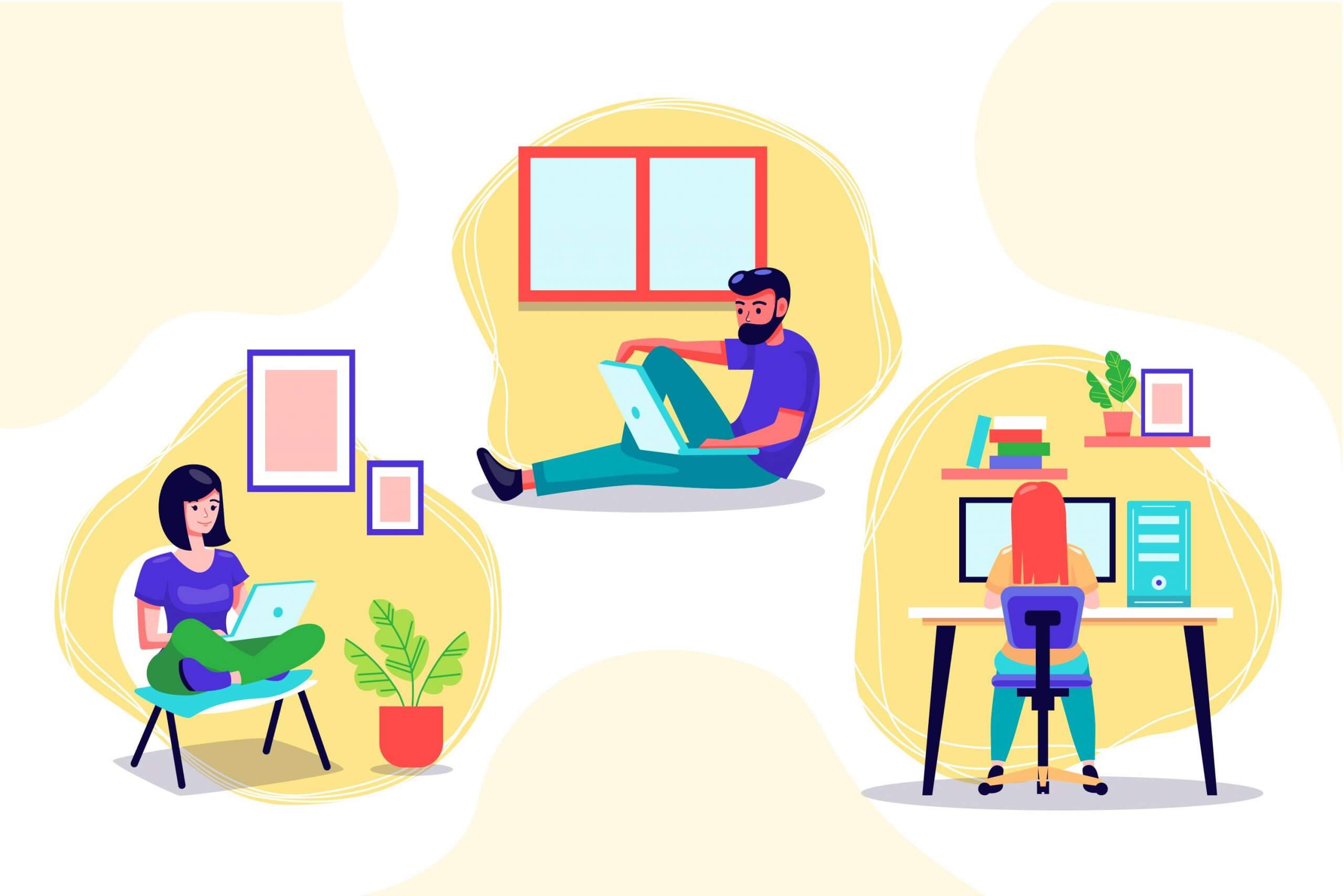 By: admin
Date: Feb 11, 2022
Category: Blogs
A well-executed hybrid workplace is a magnet that brings people together, helping them to work better than before. A hybrid work environment provides more flexibility to the employees to get the work done, considering their productivity. The employees can work remotely or from their office depending on the work necessity and requirement. They can also split up the working days of office space and home. Now candidates also expect a hybrid working environment with more learning opportunities to improve work relationships.
People like to work in a positive work environment. A positive workplace environment reduces employees' stress, improves teamwork, and increases productivity and efficiency of the workforce. Your company's culture comprises a set of values, ethics, attitude, behavior, morals, and beliefs that drive your organization. It reflects your relationships with your customers and how to treat them. For any organization, work culture is very vital for its success. To boost the company's productivity, it is essential to maintain a strong culture of your company.
Layout your core values to build your company's culture. You should have a brief list of weights that accurately reflect your culture. Use the following ways to create a positive work environment that can align with your values.
Always prioritize respect:

Every individual likes to be praised, feel valued, and heard, regardless of any post in the organization. Allow every employee to present their views and share new ideas for its development. You never know who will make the next good idea.

Be transparent:

The company must promote transparency and open communication between department heads and management teams. Employees will feel heard and valued, thus creating a positive work culture.

Plan for social outings:

Human beings are social beings that require interaction. Knowing each other outside besides work will help to foster relationships between the employees. You can keep some happy hours amid working hours or form a club for employees. Come up with new ideas of enjoyment by creating events and parties.

Accept feedback from your employees:

It will help if you utilize your employees' feedback by taking it positively. It is better when employees suggest changes rather than complaining and leaving the company frustrated. Cultivate great work experience.

Go with the flexible approach :

Flexible schedules help to attract candidates. Discuss the problems of employees if they have struggled to manage their family responsibilities with their family life. By that, you will earn the respect of your employees.

Have patience :

Positive culture and values don't just appear overnight. Don't be overwhelmed. Keep your employees happy by having some fun organizing cultural events. But all these things take time.

Conduct Employee Recognition Program :

To achieve outstanding results, recognize and reward employees. By this, employees will continue to perform at impressive levels. It will also motivate them, thereby fostering a culture of friendly competition that leads to high performance.
A hybrid working environment allows a firm to create a healthy culture, and by following these tips, you can do it quickly.